Orange County Bicycle Accident Lawyers
At Silverthorne Attorneys we understand that the time after an accident is extremely stressful. We believe that healing from a traumatic accident should always be the first priority. Our compassionate Orange County bike accident attorney will put your needs above anything else. We know that nothing else matters more than getting your life back to normal after your accident. Make sure that you choose and OC bike crash lawyer who will put your needs first. If you choose our firm to represent you, we will make sure to aggressively pursue your case. All while being sure to give you the caring, compassionate service you deserve. Never hesitate to contact a bicycle accident lawyer in our office. Consultations are free.
Seek Medical Care for Your Bike Accident Injuries
Every smart, caring bicycle accident attorney advises you to seek medical attention right away after your accident. If you are involved in an accident that leaves you with serious injuries, the costs for recovery can be high. Despite costs being high, you should never refrain from seeking the medical attention you need. The responsible party will eventually cover all of your medical expenses. As a bike crash lawyer, we will make requests that the guilty party and their insurance company reimburse you for any damages. We advise that you never let the fear of the impending costs prevent you from receiving the treatment you require.
Any medical records or bills you have that document your injuries will be extremely helpful for your bicycle accident lawyer. While we always advise that you contact us as soon as possible, we believe that your well-being is top priority.
Contact a Bicycle Injury Lawyer as Soon as You Are Able
Once you have gotten care for your injuries, we always advise you to obtain representation from a bicycle injury attorney as soon as possible. The sooner you have a bike crash lawyer building your case, the better chance you have of getting a strong settlement. We are immediately available to take your case when you need us. You can call us anytime for a free, no obligation consultation.
We have some of the most compassionate, dedicated attorneys in Orange County on our staff. We believe that every bicycle accident attorney should put your needs above anything else. And always make sure that the bicycle accident lawyer you choose agrees with how you want your case handled.
related: California Bicycle Helmet Laws
Why Every OC Bicycle Injury Attorney Isn't That Great
Unfortunately, some law firms will approach your case as if it were just another settlement. This kind of uncaring and lazy bicycle injury lawyer will not get you the compensation you deserve. Instead, they will likely settle your case as quickly as possible. Even if that means you settle for less than what you deserve. We here at Silverthorne Attorneys do not like seeing this kind of behavior. It is our genuine belief that working for the needs of our clients should be our main concern.
When you decide to let us represent you, the first thing we will do is assess your case. We will work with you in order to establish the best outcome for your needs. Any great bicycle injury lawyer should be willing to communicate with you every step of the way.
A dedicated bicycle accident attorney in our officer will always move your case along in a matter that is fitting to your need. We urge you to not make the mistake of choosing an Orange County bicycle accident attorney that will hurry your case along. Each and every accident is unique. A bicycle accident lawyer in our office will invest the necessary time it takes to make sure it is handled correctly.
The First Steps Our Attorneys Take
Besides taking time to learn about your case, an excellent bicycle accident attorney will immediately begin collecting the necessary documents needed to build a strong case. This means that we will take time to review and gather all the documentation, testimonies, and other relevant details that will help to win your case. Whether your goal is to settle quickly or not, a smart, dedicated bicycle accident lawyer should be completely prepared for anything. Our skilled attorneys are ready to take the necessary action to ensure that you get the money you deserve for your recovery. We are experts at preparing a solid case built upon strong evidence.
Documents Your Bicycle Accident Attorney Needs
Keeping track of the documents that you need to build your case is extremely important. Any good bicycle accident lawyer will suggest that you make sure these documents are put in a safe place. These documents include all records regarding the accident, medical treatment, damaged property, and any other important information. Be sure that you keep all of your papers together so that you can easily hand them over to your bicycle injury attorney when it is time to start building your case. The types of documentation you may need to be sure not to lose include:
A Copy of the Police Report:
the documents you may receive from officers after your crash may include important information such as the guilty party's identity, insurance, and driver's license number as well as the officer's own statements and assessments regarding the accident and crime scene.
Contact Information for Witnesses:
it is important to keep track of the contact information for any witnesses that may have seen the accident. Although this information may already be contained in the police report, it is wise to ensure that you gather as much direct contact information as possible.
Receipts for Medical Care:
these may include bills from the doctor or hospital, receipts from medical transport, and receipts from over-the-counter first aid supplies you acquired to treat your injury.
Receipts for Damages to Personal Property:
documentation showing the value of any items damaged during the accident. These could include receipts (or documents showing the current replacement value) for the cost of the bike and/or bike accessories. As well as any other personal possessions that were damaged in the attack.
Income Documentation:
items that may document your usual income include tax documents, pay stubs, and bank statements.
Evidence of Missed Work:
any emails, text records, official forms, or other items that document your missed work due to your injuries should be retained.
An experienced bicycle injury lawyer can help you gather any other documents you may need. If you think you need help to pursue your case, please call a bike crash lawyer in our office soon as possible. We will get started right away. Our caring, knowledgeable attorneys will help guide you step-by-step throughout this process.
What Damages Can I Ask For, and What Compensation am I Eligible For?
Every bicycle accident attorney knows that there are many expenses that fall into the category of recoverable damages. These include the obvious. Damages to your bike and bike accessories, but they also include the damages to any other personal effects that may have been damaged during the accident. Such as your clothing, electronics, and any other items you had with you at the time of your accident. Additionally, your medical bills and other costs associated with treating your injuries (transportation, over-the-counter treatments, etc.) can almost always be recovered by an experienced bicycle crash lawyer. Income lost due to the accident (missed work directly during/after the accident or inability to work for an extended time) can also be included in your damages.
We are particularly adamant about making sure you are properly compensated for any psychological damage, scarring, or lasting injuries that may affect your future enjoyment of life. Not every bike crash lawyer in Orange County will push for the maximum compensation. Be sure that you select a bicycle injury attorney who truly cares for you and will ensure that you get the highest award possible. Silverthorne Attorneys will never take the quick, easy way out. Even if it means getting less than you deserve.
Always Contact the Proper Authorities
You should always contact the necessary authorities after your accident. The assistance and documentation that these agencies can provide may be invaluable to your bike crash lawyer. Even if it was a relatively minor accident, it is very important to have documentation. This will help in acquiring reimbursement from the driver's insurance policy. You should never let a guilty driver convince you that you do not need medical attention. No matter how sorry, desperate, or angry they seem, a bicycle accident attorney will always advise you to report the accident immediately. Never let the guilty party intimidate you or talk you out of contacting the authorities.
Sadly, you cannot trust that the guilty party will be fair with you if you do not report the accident. It is all too common for a bicycle accident lawyer to hear about cases where the driver promised to pay for damages in exchange for not reporting an accident. However, instead they did everything they could to escape responsibility for the accident and any injuries sustained. Even if you did not report your accident, Silverthorne Attorneys may still be able to help you with your case. However, it is strongly advised that you always report your accident and injuries to the proper authorities.
Who Compensates Me for My Damages?
The defendant's insurance company will likely compensate your damages and injuries in the case of a bike accident injury. In the case of a bicycle accident caused by a motor vehicle driver, it will be the driver's car insurance who will most likely cover the costs of your accident. While these big companies can certainly afford to compensate you for your accident, they will often try to pay as little possible. Further, any reputable bicycle injury attorney knows that there will likely be an entire team working for the insurance company. The sole purpose is to minimize the amount paid out for accidents.
In order to get the amount of money you need for your recovery, it may be necessary to vigorously deal with an insurance company. Be sure that your chosen bicycle injury lawyer is ready for the fight. A Silverthorne Attorneys bike crash lawyer deeply cares about you and the outcome of your case. We promise that we will completely dedicate ourselves to your case. Every bicycle accident lawyer working for us will do everything it takes to make sure you get the settlement you deserve.
Don't Destroy Evidence
One mistake seen by almost any bicycle injury attorney is rushing to repair and replace items damaged in an accident. You should never repair or discard your ruined items, however, until you have been able to prove your damages and receive compensation. While we know that it can be hard to put off fixing your damaged items, repairing or discarding your personal belongings should be avoided. Items that you should avoid tampering with include your bike, clothing, and other personal items that were with you at the time of the incident. Do not wash or mend clothing that was dirtied or damaged during the accident. Your bicycle injury lawyer may be able to use your clothing as evidence of the severity of the accident. If you have access to a camera, taking photographs of your damaged items may also be useful.
Staying Safe While Biking
There are many things we suggest to help keep you safe while biking. Some of the important things to keep in mind include:
Make sure that you and your family wear helmets.

Brain injuries can cause extreme loss of quality of life.

Use lights, reflectors, and color choices that help you and your bike to stand out.

Don't go out in conditions of poor visibility wearing dark colors and lacking proper lighting. This will undoubtedly cause drivers to be unable to see you and lead to a potential accident.

Always be aware of your surroundings when biking.

Be sure that you aren't becoming too engrossed in your thoughts, music, or other distractions that take your mind off the road.

Try to always establish eye contact with drivers before crossing their path at intersections, driveways, or other such dangerous crossings.

This is the only way to be positive that a driver has really seen you and won't run into you.
Along the Orange County coastline, you will increasingly see riders everywhere. Many people in Southern California that have a short commute choose to cycle as their means of transportation in order to avoid traffic. In many cities, the popularity of riding a bicycle to work is so great that special bike lanes are set aside.
Cycling becomes very dangerous when bike riders share the road with cars, trucks, and motorcycles. Even with bike lanes and right-of-way laws, many motorists are careless around bicycles. Since bicycles are fast, fragile and inconspicuous by comparison, some drivers have a hard time noticing them. Every year, cyclists are involved in serious crashes with motorists.
Finding a Bicycle Accident Lawyer with Experience in Orange County
Silverthorne Attorneys knows that any accident can result in serious injuries. Damage that could affect a person for the rest of their life. Similar to motorcycle accidents, bicycle accident victims have very little to protect them during a crash. After impact with a vehicle, there isn't much guarding a cyclist from the possible crushing force of other vehicles, pavement, curbs, trees, and mailboxes.
People who are involved in bicycle accidents tend to suffer from broken bones, head trauma, internal injuries, spinal cord injuries, crushed limbs, and road rash. Serious injuries usually entail costly medical procedures, therapy, and even long-term care. Permanent disability and even death may result from a minor collision. A bicycle injury lawyer from Silverthorne Attorneys will take control of your case and situation to make sure you receive the medical attention needed. As a bicycle injury attorney we will fight to get you fair compensation to pay for expenses resulting from your injuries.
Bicycle Accident Statistics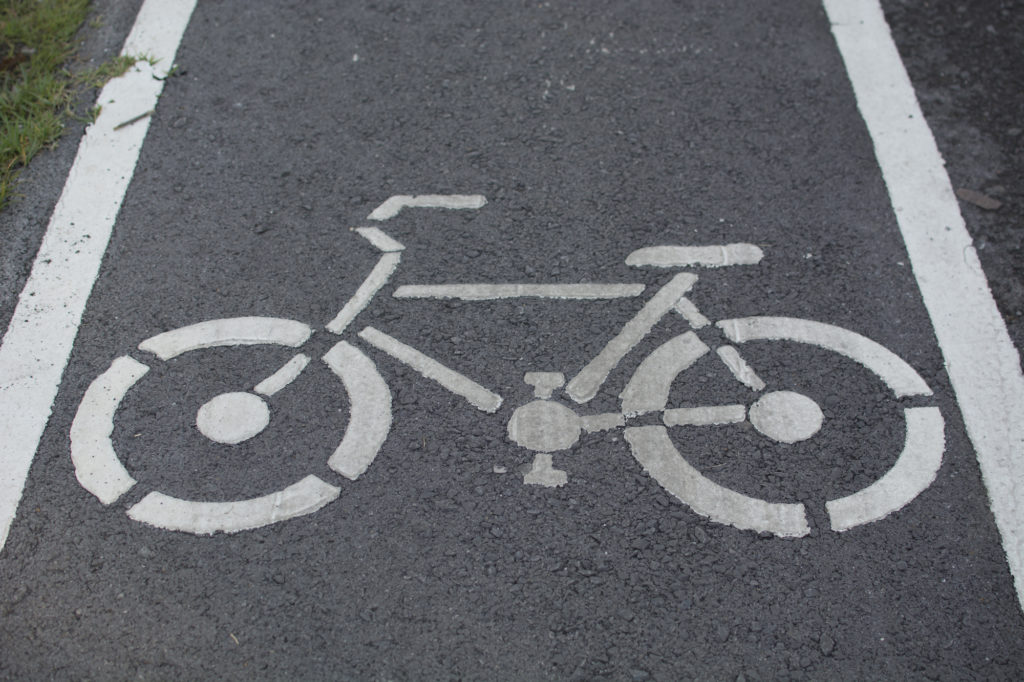 According to The National Highway Traffic Safety Administration:
In 2009 the average age of bicyclists killed in crashes with motor vehicles was 41, up from 32 in 1998, and 24 in 1988;

87% of those killed were male;
64% of those killed were between the ages of 25 and 64;
13% of those killed in 2008 were under the age of 16, down from 30% of those killed in 1998;

The average age of bicyclists injured in crashes with motor vehicles was 31, up from 24 in 1998;

80% of those injured were male;
51% of those injured were between the ages of 25 and 64;
20% of those injured were under the age of 16.
Every year in the United States, half a million bicyclists suffer from injuries resulting from accidents. Many of these accidents result from negligent motorists, and at Silverthorne Attorneys, we make it our goal to hold these negligent drivers responsible for their actions. If you or someone you love has suffered injuries in a bicycle accident and believe another person to be responsible, consult with a bike crash lawyer at our firm.
Benefits of Working with a Caring Bicycle Injury Lawyer
Most people don't realize that bicyclists endure an astonishing percentage of deaths or permanent injuries resulting accidents. These include passenger cars running over riders, etc. Of course, this figure also includes big trucks and other large vehicles. The NHSTA verifies that the bicycle rider is not the person responsible for the wreck. In fact, just the opposite is true. In 2011, the NHTSA reported that of the 677 deaths and 48,000 bicycle rider injuries in the U.S., the motorists, more often than not, were at fault.
Silverthorne Attorneys understands that bicyclists are often targets of road rage by drivers. Some are run off the road, ending up in the gutter with serious wounds. It was so bad in the Inland Empire, that there is now a law that lets riders use the sidewalk in some metro areas. The fact is, people don't look out for bikers. And this is a threat to life and limb that does not get enough attention in the news. In fact, bicycle operators have the same rights, duties and obligations as any other operator of a motorized conveyance, except where as provided by law (bike lanes, sidewalk riding ordinances, etc.)
Examples How of Bike Rider Injuries
Most cycling accidents happen in urban areas where most cycling takes place. Almost two thirds of cyclists killed or seriously injured were involved in collisions at, or near, a road junction, with T junctions being the most commonly involved. Roundabouts are particularly dangerous junctions for cyclists. Not surprisingly, the severity of injuries suffered by cyclists increases with the speed limit, meaning that riders are more likely to suffer serious or fatal injuries on higher speed roads. Almost half of cyclist deaths occur on rural roads.
Children are more likely to die from bicycle crashes at non-intersection locations (66%), during the months of May to August (55%), and between 3 p.m. and 6 p.m. (39%);
Nearly 60% of all childhood bicycle-related deaths occur on minor roads;

The typical bicycle/motor vehicle crash occurs within one mile of the bicyclist's home;

Children ages 4 and under are more likely to be injured in non-street locations around the home (driveway, garage, yard) than are children ages 5 to 14;
Among children ages 14 and under, more than 80% of bicycle-related fatalities are associated with the bicyclist's behavior including:

riding into a street without stopping;
turning left or swerving into traffic that is coming from behind;
running a stop sign;
and riding against the flow of traffic;

Injuries related to the use of bicycle-mounted child seats typically occur when the bicycle crashes or tips over and when the child falls out of the seat.

Falls account for 80% of these injuries.
Why Choose Silverthorne Attorneys as Your Bicycle Accident Attorney?
Silverthorne Attorneys is headed by an experienced bike rider with years of technical and legal expertise in taking on insurance companies as a champion of consumer rights in Orange County, California. We are aggressive, trusted professionals. If you were hurt, have gravel stuck in your elbows and knees, a split lip or skull, even though you were wearing your helmet, do not hesitate to contact a skilled bicycle accident lawyer in our office.
We know the local municipal codes, as well as the bicycle sections of the California Vehicle Code and how to use them to get leverage over your legal adversaries. You need a highly assertive, respectful and honest representative pursuing recovery for your cause; both in and out of court. We aggressively pursue compensation for your accident.
If our attorneys take your claim on, we will leave no stone unturned. Accordingly, it is our policy, if need be, to seek out non-retained medical experts. Get you a work-up on your future, past and present pain and suffering; get a bio mechanic or accident re-constructionist; and get even a life care planner. This is how we mitigate your losses and make sure the responsible party pays.
We have professional investigators our side. Since we are local, we already know the streets very well. And we have no problem going to the traffic collision site to see it for ourselves. This way, we can put ourselves in your shoes and give you the assurance that you have an empathetic, compassionate bicycle injury lawyer in your corner.