Experienced Orange County Car Accident Attorneys
If you have ever dealt with an auto accident attorney before, you probably know that there are many uncaring, lazy auto accident lawyers. Any car accident attorney that does not invest the time needed in order to give your case the attention it deserves is not worth your time. At Silverthorne Attorneys, we guarantee that will not be the case. Every devoted Orange County car accident lawyer at our firm will work hard and will dedicate their time to ensure that your case is properly pursued. We know that the days and weeks following an accident can be miserable and depressing. We are here to make the process of recovering the compensation you deserve as stress-free as possible. If you or a family member are suffering due to an auto accident, you need an experienced auto accident lawyer to answer your questions today.
related: When should I call an insurance adjuster?
Are You Looking for a Great Auto Accident Lawyer?
As an Orange County car accident lawyer, Ian Silverthorne and his experienced team are prepared to wage a tough battle against the insurance companies or other responsible parties if that is what is necessary to get the results you need. No matter how tough your case is, we promise to give you our all in order to get a substantial settlement. Orange County is home to many auto accident attorneys. This is due to high populations and a resulting high number of serious traffic accidents along busy roadways. However, not every Orange County car accident lawyer will give you the service you deserve.
related: When should I call an auto accident lawyer?
Suffering from Injuries? A Silverthorne Attorneys Auto Accident Lawyer Can Help!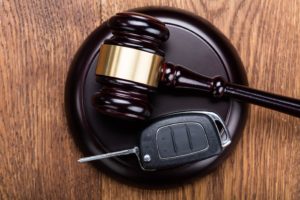 If you or a loved one are suffering from injuries due to an accident, we want to help you. Our goal is get you the best compensation possible to help with your recovery. As we all know, medical expenses can be extremely high these day. And you should not have to pay for someone else's mistake. Any experienced auto accident attorney should be able to quickly discover whether the other driver was negligent. And if they are responsible or not for paying you for damages.
A Silverthorne Attorneys auto accident attorney wants to make sure all of the costs forced upon you by a negligent driver are recovered. These costs may include medical expenses, the costs to repair or replace your vehicle, loss of income from the time you were unable to work due to your injury, etc.. As an Orange County car accident attorney we promise to aggressively pursue the path that is right for your situation. We will never see your case just another number.
Recent Car Accidents in Orange County – Updated January, 2019
related: What if my body aches after an accident?
related: What if I start feeling nauseous after an accident?
Is the Accident Scene Still Active?
Have you or a loved one been injured in a car crash? Please be sure to call 911 immediately after your accident in order to receive the medical attention you need. The departments that will respond include emergency medical services and/or the local fire department.
Any auto accident lawyer knows it is best to start building your case as soon as possible. Silverthorne Attorneys places your safety first and to make sure your emergency needs are met. Try to remain calm and do your best to think as clearly as possible while figuring out what to do after your crash. If you are still at the scene of the accident, you can follow the below steps that our experienced car accident lawyer in Orange County would advise.
related: Who is the plaintiff? and Who is the defendant?
Remember the Details of the Accident
While you should quickly start assessing your injuries, especially if the accident was severe, as an auto accident lawyer, we recommend that you try to remember as much of the details as you possibly can following your accident. If the guilty party tries to run away after hitting you, anything you can recall will be critical in helping the police locate them.
Keep in mind the initial events of the crash, such as where the initial impact occurred and the other driver's behavior. This is because you will need to communicate this information to the police and your car accident lawyer. Also, try to memorize or take down any key details of the accident. This includes the license plate number of the vehicle that struck yours and a description of the driver. If you have access to a cell phone or other media device, we recommend you use them and start documenting your own recollections and other important details of the accident.
All of theses things will help your auto accident attorney build a strong case in your favor!
related: What if the police don't take down a report?
related: What if the other person flees the scene of the accident?
Quickly Assess If You Are Still in Danger
Look around and try to assess your current situation. Is your vehicle stopped in a relatively safe location or do you need to flee? If your car lands in a deep body of water and is sinking, it is crucial that you get yourself immediately to safety. Be sure that you always check that it is safer to exit the vehicle than to remain inside. Please remember that getting out of your vehicle will put you at risk from oncoming traffic. It may also leave you in danger of potential violence from an angry driver from the other vehicle involved.
Is the damage severe enough that you need to worry about leaking gas and/or a potential fire risk?
If you smell gas or see flames then it is imperative that you get everyone out of the vehicle as quickly as possible. You should pay close attention to oncoming traffic and other potential dangers as you exit your vehicle. Also, be sure to move injured passengers as carefully as possible but only when absolutely necessary for safety. Although you may need to move to a safer location, we suggest that you never leave the crash site before speaking with the authorities.
Assess the Injuries of Your Party
Depending on the severity of the crash, not all injuries suffered will be apparent right away. Even an auto accident attorney knows that sometimes a state of shock can set in and cause people to overlook their injuries, especially when the wounds don't seem serious. Try to focus on thoroughly examining your body and checking for any serious injuries that may need immediate emergency treatment. Follow this same procedure for the other passengers in your vehicle. Be on the lookout for chest tightness, left arm pain, and other symptoms that may indicate a heart attack. If the chest strikes the steering wheel or airbag violently, a car accident victim's heart may be at risk.
If you or passengers in your vehicle are suffering from a trauma injury, call 911 immediately for emergency medical assistance. Even if your injuries are not severe, any competent Orange County accident lawyer will advise you to call for assistance. This is so your accident will be documented and investigated by the local police. Once the authorities are notified, be sure they are alerted to your location when they are near.
related: What if I lose consciousness in an accident?
Watch for Signs of Injuries That Develop Slowly
Even if there are no severe injuries readily apparent, it is still important to watch for signs of injuries that slowly start to develop. A good car accident lawyer knows that injuries such as concussions, whiplash, cardiac events, and deep bruising that could lead to blood clots may not seem to be serious at first but could result in severe complications later. While the survivors of a crash may be shocked and confused, it is extremely important that you take note of any strange or unusual behavior, such as slurred speech or unmatched motion between the left and right sides of the face or body, that may indicate a brain injury or other underlying issue. As an Orange County car accident law firm, we have put together a list for you to be able to continue to monitor yourself and your family for signs of these types of slow-developing injuries:
Signs of Whiplash – Immediately or Days After the Crash
Neck pain or pain that goes down the spine or into the shoulders;
Headache or head pressure;
Clumsiness, dizziness, or numbness;
Muscle stiffness, weakness, or spasms;
Slowed reflexes or difficulty moving freely.
Signs of a Concussion – Can Take Time to Develop
Headache;
Vision issues (blurred, doubled, etc.) or ringing in the ears (tinnitus);
Confusion, disorientation, amnesia, irritability, anxiety, or difficulty reasoning;
Loss of balance or dizziness;
Convulsions;
Vomiting;
Natural sleep cycle disruption (insomnia, lethargy, etc.).
Signs of Heart Malfunction – May Show Immediately or Months Later
Chest Pain or Pressure or shortness of breath (difficulty breathing);
Heart arrhythmia (unusual timing of beats) or fast "racing" heart rate;
Weakness, dizziness, lightheadedness, or wooziness;
Vomiting or a sense of nausea.
Any car accident lawyer in Orange County knows that all of these injuries can be severe, even though they may take longer to develop. It is very important that everyone involved in the accident are carefully monitored for signs of these and other injuries that may show up – even months – after the accident. Heart malfunctions, in particular, can be very slow to develop.
Heart malfunctions are often the result of impacting the steering wheel with your chest during a crash. However, hitting a seat belt or airbag hard enough can also result in bruising to the heart during an accident and could result in a malfunction. Heart bruising scientifically is known as a myocardial contusion and is serious. An injury to the heart due to a strong impact to the chest can result in an accumulation of fluid in the sac that surrounds the heart, heart rhythm abnormalities, and other very serious issues. Even if it has been months since the accident, if you or a loved one start to develop heart issues, then contact an aggressive car accident lawyer to help prove that the guilty driver should be held responsible.
related: What is MedPay and how do I use it?
related: Where can I find a doctor who will treat me?
Carefully Gather Information, but Don't Aggressively Engage
Whatever else you do, make sure you avoid an aggressive encounter with the guilty driver. Becoming involved in a physical encounter with another driver will only hurt your case and likely land you in jail. If the other party seems agitated and aggressive, it is best not to approach them at all. Instead, as long as you have assessed the vehicle as a safe place to stay, remain in your vehicle with the doors locked until the authorities arrive. Any lawyer will tell you that getting into an altercation with the other driver or passengers, can damage the case that your Orange County car accident injury lawyer is working on.
What to do Next
If you feel it is safe to exit the vehicle and the other party seems to be in a reasonable state of mind, as an auto accident attorney begin the process of exchanging contact and insurance information with the other involved driver. As an auto accident lawyer we recommend that you gather contact information of any witnesses that may have seen the events before, during, or after the crash. Witness testimony can be particularly helpful for your auto accident lawyer to win your case. You need to ensure that either you or the police wrote down the contact information for the witnesses.
If you have a cell phone or camera with you, it would be a good idea to begin documenting the scene of the crash and any damage to your vehicle. Injuries that you or others in the vehicle sustain can also be photographed (although you should worry about getting treatment first if the injuries are severe). Also, be sure to note the location of your crash. Look for a mile marker or try to recall the nearest exits if you cannot see any signs nearby. Documenting the scene of the accident with pictures – if you are able – will help your auto accident lawyer get you the kind of settlement you deserve.
related: What if the other driver doesn't have insurance?
related: What if the other driver won't give me their insurance information?
Describe the Events of the Crash Thoroughly to the Police
A well-documented case is much easier for an Orange County auto accident lawyer to pursue aggressively. After your accident, we suggest that you notify the local police as soon as possible. If you used the emergency 911 number, whichever officers are closest will automatically respond. When they arrive, you will need to recount your accident. Try to recall all the details of the accident and give a thorough description of the event to the police officers at the scene. After giving your account, remember to ask for the police report number, the name of the officer who wrote the report, the officer's badge number, and a phone number you can call to get more information. Obtaining the police report for your auto accident attorney will better help with your case. The police report is wonderful evidence for your first consultation.
The only reason for not giving your account of events is if you or another passenger requiring your assistance were injured and needed to be taken away for emergency medical treatment. If you were unable to give a statement at the scene of the crime due to a medical emergency, you will be able to give your statement at a later time. However, keep in mind that your account will be extremely important for your case. A smart and aggressive Orange County car accident attorney will certainly want your side of events formally documented.
related: How do I obtain a copy of the police report?
Contacting Your Insurance Company and Arranging a Tow
We suggest that you contact your insurance company to keep them informed of the crash. While it will ultimately be the guilty party's job to pay for your expenses, you will likely need the assistance of your own insurance company to get your vehicle towed or otherwise removed before the guilty party will be held responsible. Depending on your insurance company, they may begin the process of finding you a temporary or permanent replacement vehicle. For this reason, as well as for the car towing or removal, it is important to contact your insurance company right after your accident. When your vehicle is removed from the scene be sure that you note the company's name and the location your vehicle is stored. This information will be helpful when you are contacting a car accident lawyer about your case.
related: What if I don't have insurance?
related: What is uninsured motorist coverage?
Contact a Qualified, Experienced Orange County Car Accident Law Firm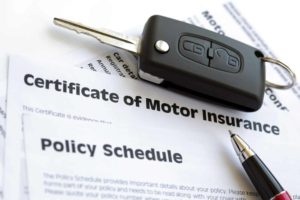 As soon as the immediate emergency needs of your party are met, it is important to contact a reputable Orange County car accident lawyer to start building your case. It is critical to have a car accident attorney who has experience reviewing your case as soon as possible. Especially while the evidence is still fresh. Contacting us early will ensure that we will be there every step of the way. We can help guide you through the process of dealing with your medical bills, insurance, and collecting the necessary documentation. The sooner you call, the sooner a Silverthorne Attorneys auto accident lawyer will start building your case.
related: What is California Prop. 213?
Consult with a Caring Attorney for Free
Any reputable and caring auto accident lawyer will never charge you a thing to consult with them. A Silverthorne Attorneys car accident attorney wants you to feel free to speak openly and freely. This is so that we can prove to you that we will work harder as your auto accident lawyer. If you think that you need legal representation, call Silverthorne Attorneys today. It is risk-free to speak with a dedicated auto injury lawyer. In fact, you will never have to pay anything up-front for our representation.
related: How do I know if my car is totaled?
No Win, No Fee – You Only Pay When We Win
Many people mention that they are worried about car accident attorney fees. You do not need to worry about that with a Silverthorne Attorneys car accident lawyer because we work on a contingency fee. This means that when you hire us as your Orange County car accident lawyer, you will never pay money up-front. You will only pay for our services when your case is finished. Our attorney fees will only be due once you have received the money from the guilty party. This means that you can have a committed and tenacious attorney start on your case today. Without any money down. If your case does not result in an award for you, then Silverthorne Attorneys will not charge you anything either.
Do You Really Need a Car Accident Lawyer?
A common question every Orange County car accident lawyer gets is when to acquire an attorney. Truthfully, it is always best to get a free consultation from a Silverthorne Attorneys' auto accident lawyer right away. However, as a rule, if the crash was more than a low speed bump, caused a high amount of monetary loss, and/or resulted in serious injuries, it is very likely that it is in your best interest to retain a skilled auto accident lawyer to help you pursue your case. Not seeking expert assistance from an Orange County car accident lawyer can mean that you may not handle the legal process adequately. Which results in receiving a very low settlement.
It is not worth the risk of trying to handle your case alone when it is free to contact a Silverthorne Attorneys auto accident lawyer today.
There Is a Lot of Paperwork for an Auto Accident Lawyer to Build a Case
The amount of paperwork that an Orange County auto accident attorney handles for almost every case is staggering. Since the amount of documentation required to support your case can be immense, any auto accident lawyer knows it can be incredibly overwhelming for people to attempt to build their cases by themselves. Unfortunately, this leads to important documents being misplaced or lost forever. As your auto accident attorney our job is remove the burden of the case from your shoulders. A great Orange County car accident lawyer should be able to pursue your case tirelessly, while compiling every document that will be relevant as evidence. Contact a Silverthorne Attorneys auto accident lawyer today to discuss your case.
Fighting with Insurance Companies Can Be Very Difficult and a Car Accident Lawyer Can Help
Insurance companies often employ teams of lawyers and other professionals whose purpose is to reduce the amount of money they pay to victims. As a car accident lawyer in Orange County, we see this happen regularly and it is incredibly sad. It is important that you have an ardently supportive Orange County car accident lawyer in your corner. Your auto accident attorney will need to negotiate firmly and persistently in order to achieve a settlement that will cover your costs.
If the insurance company refuses to provide an appropriate settlement, be sure the car accident attorney you choose will file a formal lawsuit. Litigation can be a tough process. An excellent, unyielding auto accident attorney will be fully prepared to pursue such a course. If that is what it takes to get the compensation you truly deserve.
related: Will using insurance after an accident make my rates go up?
Give Copies of Important Documents to Your Auto Accident Attorney
Our Orange County auto accident legal team will ensure that all of the documents needed for your case are collected. Be sure that you do not discard any important paperwork that may be useful to your case; no matter how insignificant you think it may be, your car accident lawyer may think otherwise. After making a copy for your records, give all the paperwork to your auto accident attorney. While your car accident lawyer can help gather any documents you need assistance retrieving, here are some things to hold on to:
Evidence of Your Expenses. A Silverthorne Attorneys auto accident lawyer wants you to be sure that you keep all receipts and bills for costs you have accrued. These include hospital charges, emergency transport medical costs, doctor fees, insurance documents. Anything that shows the cost of damage done to your vehicle, etc. These documents will help your auto accident lawyer when they put in their demand request.

Insurance and Contact Information. It is important that you show your insurance documents as well as any insurance and contact information you gathered from party's involved.

Medical Records. Make sure that you or your Orange County car accident lawyer gets copies of all records. Records related to necessary medical care, emergency or outpatient, that you or your loved ones needed due to the accident. The observations made by medical staff can be very important to prove the extent of your injuries to insurance companies.
Key Evidence to Bring to Your First Consultation with a Car Accident Attorney
The Police Report. If you never received an official copy of this report, it should include a report number with specific details. Details such as the name and badge number of the officer who wrote the report and a phone number to call to order an official copy. Your auto accident attorney will want you to obtain these for your records and theirs; it is incredibly helpful for your auto accident lawyer to build a strong case.

Evidence of Lost Income. If caring for yourself or a family member after an accident causes you to miss work, you are eligible. Please keep track of any documents that prove that time off  work is necessary. Pieces of evidence include:

email or text records;

official sick day request forms;

any written statements from the company's HR department;

any documents that they were notified of a medical emergency that resulted in necessary time off.

Photographs Taken at the Scene. Make sure that your car accident lawyer gets copies of any photos you taken at the scene of the accident.
Common Types of Car Accidents That Occur in Orange County
There are several types of car accidents you may find yourself a victim of in Orange County. Any auto accident attorney who is in the business for a lengthy period of time sees a high number of "rear end," red light, and T-bone accidents. Rear-end collisions are accidents where one vehicle hits the other from behind. Accidents at a red light may be similar to a rear-end accident when a vehicle stops for the light. They may involve another driver running a red light and causing a collision. T-bone accidents can result from a driver running a red light or failing to see another vehicle before pulling out into the road. A T-bone accident is also known as a Broadside collision; this happens when one vehicle crashes into the side of another.
If You Lost Someone You Loved an Auto Accident Attorney Can Help!
If you have lost a loved one in an accident, we extend our deepest sympathies. An auto accident lawyer in our firm promises that we will do our absolute best to ensure you the best possible outcome. One that will help you get the compensation you need in order to rebuild your life. Any compassionate car accident attorney knows that the time after a loss is incredibly emotional and difficult. As a car accident attorney, we know it can take a long time to recover from a tragic event.
A Silverthorne Attorneys' auto accident attorney never wants to push you to pursue action before you are ready. Sadly, some insurance companies do not want to wait for your grief to subside before pushing hard for a fast and cheap settlement. Please make sure that you are not rushing into a settlement that does not come close to providing adequate compensation. If you are unsure how to to pursue  your case, please feel free to call us for a free consultation. When you call, you can speak with an Orange County car accident lawyer. One who genuinely cares about your case and will give you the best advice for your circumstances.
related: What if I am hit by a drunk driver?
Where Do Most Orange County Accidents Occur?
We pursue cases from all over Orange County and beyond. We have come to realize that certain areas are more prone to accidents. The most dangerous road in Orange County, called "the road of death," is Santiago Canyon Road where it intersects with Jamboree Road and becomes Chapman Avenue. South of Irvine Regional Park. Many accidents in Orange County also occur in Santa Ana, especially at 17th Street and Fairview Street. As well as at Bristol Street and McFadden Avenue. Irvine accidents also tend to occur on Irvine Center Drive near Jeffrey Road. Garden Grove accidents seem to happen particularly often at Chapman Avenue and Gilbert Street.
No matter how dangerous the area your accident occurred, a talented and devoted auto accident attorney can help. Contact Silverthorne Attorneys today!