Experienced Orange County Dog Bite Lawyer
Choosing the right dog bite attorney who empathizes and understands your needs is a difficult task. Especially if you or your child has just been bitten and are unsure of what to do next. Silverthorne Attorneys are Orange County dog bite lawyers who understand that you and your family are more than just another statistic and we pride ourselves on being compassionate to the needs of our clients. Our purpose as a leading dog attack lawyer in Orange County is to strive for the best possible outcome in your case. No matter how much time and work you require. Some lawyers will choose to settle a case as soon as possible. As a leading Orange County dog bite injury attorney, that is not something we do here. The last thing we want is to settle your case without getting what you need in order to cover the costs of your recovery. Unlike lawyers who are not willing to fight for you, Silverthorne Attorneys is made up of the most caring dog bite lawyers in Orange County. We are willing to fight to get you the best possible settlement.
Related:What happens if my dog bites someone?
What to do After a Dog Bite
Being bitten by a dog is a very scary thing for anyone. Seeing a physician immediately after your dog attack is the most important thing to do. This is especially important if the wounds are serious. Most common areas for dog attacks include the nose, mouth, and parotid regions. This is why it is crucial to have a doctor examine you for any fractures around the eyes, nose, and jaw. Having a physician check for infections, especially if the dog is a stray will better help determine the best course of treatment. If the dog is not a stray, it is very important to identify the owner as well as get as much information from the owner as possible.
Long lasting injuries can range from scaring, nerve damage, crush wounds and infections, to emotional trauma. Some dog attack victims suffer from post-traumatic stress disorder (PTSD) and report feelings of depression, nervous, or fearful after an attack.
Any dog is capable of an attack if they are feeling threatened, but certain breeds have a tendency to bite more than others. According to the CDC, Pit Bulls commit 50% of all dog bites. While other aggressive breeds prone to biting are as follows:
German Shepherds;
Rottweilers;
Mastiffs;
Akitas or Chows;
Doberman Pinschers;
Pitbulls & Bulldogs
Hiring a Dog Bite Attorney to Protect Your Rights in Orange County
The legal right to recover damages for a dog bite can and will depend upon where the attack took place. California dog bite laws are very strict, they, in fact, follow a legal theory called "Strict Liability". Depending on the circumstances, the victim of an attack may recover compensation from one or more of the following:
The owner of the dog, through what is called "strict liability;"
A negligent person who caused the attack;
A person who violated a leash law or a law prohibiting dogs from "running at large;"
A person who kept a dog with the knowledge that the dog had a history of injuring people.
Discussing your case with an attorney is vital for protecting your rights and recovering damages. It is possible that you may be able to recover damages for medical expenses, loss of wages, permanent scarring, disability, or wrongful death.
Silverthorne Attorneys are Orange County dog bite lawyers with offices in Ladera Ranch, Huntington Beach and Anaheim. Call now and schedule a free case evaluation. There is no cost or obligation, and every conversation is confidential.
Dog Bite Statistics
Merritt Clifton, editor of Animal People compiled U.S. and Canadian press accounts between 1982-2011 which showed certain breeds known to be culprits of dog bites that have resulted in serious injuries and deaths.
The combination of Pit Bulls, Rottweilers, their close mixes, and wolf hybrids are responsible for:
77% of attacks that caused bodily harm;
73% of attacks on children;
81% of attacks in adults;
68% of attacks that result in fatalities;
76% that result in maiming.
For more information on dog bite statistics for cases Silverthorne Attorneys handled in 2016,click here.
Related:What is the most dangerous dog breed?
We Are Devoted to Helping You Get the Maximum Compensation
Silverthorne Attorneys is aware of how difficult it can be to recover from a dog attack; when it involves children, there can be a great deal of psychological damage that does not easily fade away. We are here to make sure that you have a devoted Orange County dog bite lawyer. A dog bite injury attorney who works diligently so you receive compensation for the impact a dog attack has had on you and your family. We will fight to ensure that every expense you have incurred will be recovered. As well as any additional injuries that may have compromised your future earning potential as well.
We are fully aware that damage done to you and your family is far beyond a number that can calculate. As a truly empathetic dog attack attorney, we will do everything in our power to make sure that you receive maximum compensation. The money will never completely make up for the suffering you and your family are going through. It will go a long way towards helping to rebuild your life after the crushing expenses and trauma you have endured.
related: Who pays for medical bills if my dog bites someone?
Our Dedicated Orange County Dog Attack Lawyer Will Fight For You
After being attacked by a dog the last thing you probably want to do is wade through the complexities of the legal processes. Our dog bite injury lawyer in Orange County does not want you to be fighting an experienced, disciplined group of insurance lawyers and analysts without dedicated representation. The goal of the opposing team will be to pay you as little of a settlement as possible. They know that you are likely to have pressing medical bills as well as high levels of stress, and they can manipulate you into feeling like you have to take the offer they present you with. It is crucial for you and your family to have a strong, aggressive dog bite attorney on your side who will represent you to the best of their capabilities.
Our Orange County dog bite attorney will tactfully pursue negotiations in order for you to receive the settlement you deserve and need. When you first meet with a Silverthorne Attorneys dog bite lawyer he will assess your case and work with you to decide the best course of action. He will almost always begin with sending a legal letter that will demand appropriate compensation from the insurance company. Depending on how reasonable the opposing party is, he may continue negotiations with them directly or he may have the opportunity to bring negotiations before a judge. While it may take a little longer to pursue through tough dialogue, our Orange County dog bite attorney is determined to aggressively fight for you in order to obtain the result you want.
Our Dog Bite Attorney Will Manage Everything so You Don't Have to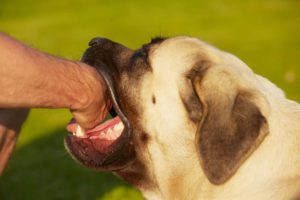 Even relatively simple cases can take a great deal of paperwork to prove the events surrounding the attack. Our skilled and experienced Orange County attorneys are familiar with navigating the legal system so you don't have to. We will handle the stressful and time-consuming aspects of your case so you can focus solely on your recovery.
When you contact Silverthorne Attorneys, you will have a dog bite attorney who is responsible for verifying and documenting the details of your case. They will gather all medical and financial documentation in order to negotiate a reasonable outcome. Should your case go to trial, your lawyer will be responsible for presenting your case convincingly to a jury. A Silverthorne Attorneys dog bite attorney is an excellent choice to represent you and take the burden off of your shoulders. Please call today for a free consultation.
Who Pays for Dog Attack Damages and How Are They Calculated?
Most commonly, it is a homeowner's insurance company that deals with negotiations with our Orange County dog lawyer. They will be responsible for paying you what you deserve. The reasoning behind this is because most dog attacks often occur at or near the dog owner's home. Insurance companies are likely to have an entire team dedicated to reducing the amount of compensation they must pay, however, our dog bite lawyer knows that there are many aspects of your case that deserve compensation, thus making them work hard and diligently to get you the settlement you deserve.
Besides the costs of medical bills, there may be expenses related to other possessions that were damaged or destroyed during the attack. For example, if you fled into your vehicle or home and the dog continued to follow and attack, then the dog may have caused considerable damage to your property. Also, you may suffer from lasting injuries, scarring, or trauma that demands consideration when calculating your settlement. In the tragic case of a lost life, it can be difficult, but also very important to determine a sufficient amount of restitution and our Orange County dog bite attorney will take every aspect of your case into consideration in order to cover all of your losses.
How Our Dog Injury Lawyer Will Handle Your Case
The first thing that your attorney will do is listen. They will listen attentively to you and your family in order to fully understand the events surrounding your attack. This is so your dog bite lawyer can put together the best possible case and get a desired settlement. Silverthorne Attorneys' are highly sympathetic to your experience and guarantee that you will receive strong, resilient representation.
After taking time to understand your case, our attorneys will proceed with gathering all necessary evidence documenting the attack and your damages. This includes, but is not limited to
medical bills;
income statements;
police reports;
witness testimonies;
police reports;
results from psychological evaluations you and/or your family members have undergone.
Once your attorney gathers relevant evidence, our Orange County dog bite lawyer will draft a firm and substantiated letter to the insurance company. In this letter, we will include all documentation and evidence in order to establish a fair settlement.
If the insurance company does not come back with a sufficient offer then your attorney may move to have the case be seen by a judge. If they cannot reach a settlement, your dog bite injury attorney will request a trial. It is imperative that you choose an attorney is capable of handling all of the tough negotiations to see your case to the end. A Silverthorne Attorneys dog bite lawyer can and will go above and beyond for you.
Related:What kind of insurance pays for a dog bite injury?
Proving Negligence in a Dog Bite Claim
Most of the time the dog owner will be easy to identify, as most attacks tend to occur nearest to the owner's home. However, sometimes it can be difficult to identify the owner of the dog that is the cause of your injuries. The dog likely is a stray or could not have tags or a license. If you cannot find the owner after an attack, there are several ways to help locate them. Call the local animal control immediately after being attacked is something that our dog bite injury attorney suggests you do. They will capture and contain the animal and once there are no signs of immediate damage, they will check the dog for identification of ownership. Identification evidence may include a dog ID tags, a personalized collar, and/or microchip implant.
Additionally, we may procure witnessed who have seen the animal and/or know the owner. Negligence in dog bite cases generally can be very easy to prove; for instance, California law dictates "strict liability" towards the owner of the dog. This simply means that the dog's owner is always responsible for ensuring the safety of those around their dog. If the dog was improperly secured at the home and managed to escape, the attack is due to the negligence of the owner. If the dog escaped from the owner while wearing a leash, it is the owner's fault when the dog attacks. Once the owner of the dog has been identified, it is usually very easy to prove negligence in a dog attack case.
Related:What if my dog bites another dog?
What if I or a Loved One Are at the Dog Owner's Home?
As we stated above, it is up to the owner of the dog to ensure the safety of those around the animal. It doesn't matter if you or a loved one were at the owner's home; inside their house, yard, or street. The responsibility for the dog attack will rest solely on the owner of the dog. Do not let an acquaintance try to convince you to overlook the attack; an aggressive animal will just keep on being an aggressive animal – especially after an initial attack. The next attack can be even more damaging or can result in even more serious injuries.
Do NOT Confront the Dog's Owner
We know that this can be a very stressful time. Confronting the owner of the dog who attacked you, a friend, or family member will not result in a favorable outcome. Getting angry will only increase the risk of a violent confrontation that will result in charges being filed against you. The most important thing to do is focus on yourself or those who are suffering from injuries due to the attack. Call the police and/or animal control to get the assistance you need right away. If you know how to safely administer first aid, it is okay to go ahead and do so as well. Once the immediate threat has been dealt with, it is important to reach out to a qualified dog bite attorney. Contacting us immediately will ensure that we begin to build a solid case before any evidence is lost.
Helping Children Recover After a Dog Attack
Children are particularly prone to suffering from sever psychological trauma after a dog attack. After an attack your child may experience mood swings, nightmares, antisocial behavior, and other serious side effects. Friendships and grades may also be affected. Giving your child as much love and support they need during this time is absolutely crucial to their healing. As a dog bite lawyer in Orange County, we encourage you to seek counseling or psychological treatment your child may need. This is in order to prevent their trauma from affecting any more of their lives than it already has. Be sure to document the details of your child's side effects, as these details will be crucial for your case.
Common Diseases a Dog May Carry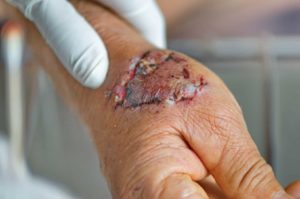 Besides sustaining severe injuries during an attack, you should also be aware of the diseases that a dog can transmit. One of the most feared and most common diseases that dogs can carry is rabies. There are also other diseases that dog bites transmit. After the attack, it is important that the doctor who treats you performs necessary tests and administers correct treatments. Make sure to inform your treating doctor if you were attacked by a dog that may be a disease carrier. Some of the diseases and symptoms you should know include:
Rabies – generally the symptoms that the dog displays will help to provide strong evidence of the rabies infection. If the dog's vaccination status is unknown, animal control can determine whether or not the dog is suffering from
excessive saliva production (foaming at the mouth);
muscle tremors;
seizures;
disorientation;
While rabies is a serious disease, it is quite rare in the United States for dogs to transmit it.
Bacterial Infections – bacterial infections are the most common complication after an animal attack. Depending on the severity of the wound and the location, your doctor will likely prescribe an antibiotic treatment. Note that wounds on the face and hands are more prone to infection.
Tetanus – While many people have already received their vaccinations against tetanus, it is important to ensure that the victim of the attack receives a booster shot. This is only precautionary and depends on how long it has been since you last got a shot. When you go in for your examination with your doctor, be sure to go over your vaccination history.
Other Common Diseases and Symptoms
Those that fall under this category are diseases a dog transmits due to internal parasitic infections, ticks, other known and unknown pests, and fecal matter. Dogs that spend a lot of time outside can acquire scabies from mites. Ticks transfer Lyme Disease to a dog in dryer areas. The dog can then transfer Lyme disease to a human after an attack. The dog's fecal matter can oftentimes transmit roundworms to a human. Which an animal can transmit during an attack from the animal's claws, mouth, or fur. Ringworm is a fungal condition that dogs carry and can transmit in an attack. Symptoms of infection include round hairless patches of fur that look like a worm.
Related:When your dog bites
Dog Safety Tips
We know that not all dogs are dangerous, but there are some safety measures to take when you encounter an animal that you may or may not be familiar with. First thing is to avoid interacting with any animals that you are not familiar with. If you do, make sure that you ask the owners permission to approach the animal. It is better to be safe then sorry and it is not worth the risk of aggravating an unknown dog.
The next best thing to do is to teach yourself and your children the signs of aggressive behaviors in dogs.
Early aggressive actions in dogs include:
standing rigidly still;
ear flattening;
barking;
growling;
exposure of teeth.
As a dog owner, it is very important to make sure your children and relatives know how to behave around dogs. This is to reduce their odds of being victims of an attack in the future.
Being a Responsible Pet Owner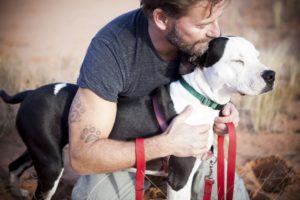 Being a responsible pet owner is one of the most important facets of keeping others safe while in the presence of your dog. This includes providing pets with appropriate enclosures – when needed, clean surroundings, adequate medical care, food, water, and compassionate treatment. Many acts of animal aggression stem from abuse, illness, and a multitude of avoidable factors. We should treat all animals with care and respect and doing so will help to inhibit aggressive behaviors from forming. Your dog should be registered, tagged, microchipped, and/or documented just in case your dog escapes or runs away.
Always remember that you are responsible for both your animal and every other animal, person, and item that your pet comes in contact with. If someone suffers from injuries due your pet biting them, under the law, you are a negligent pet owner and are responsible for any damages.
If you are suffering from injuries due to a dog bite, please contact our dog bite injury attorneys with offices in Ladera Ranch, Huntington Beach and Anaheim. Consultations are free of charge, and there's no obligation!