Silverthorne Attorneys Can Help.
Talk to us about your injury now.
Silverthorne Attorneys is a personal injury law firm in Orange County whose top priority and singular focus is the people we represent. We work diligently to make sure that our clients are well taken care of and that their needs are not only met, but come first. Injured now? Do not hesitate to reach out to Silverthorne Attorneys for a free consultation.
Silverthorne Attorneys | Eastvale Personal Injury Lawyer
Do you know that you can have injury lawyers serving Eastvale California seek justice for your injuries no matter how much money you have? Regardless of your financial situation, a skilled bodily injury lawyer from Silverthorne Attorneys can pursue your case and win the funds you need to recover from your injuries. This risk-free method of pursuing claims is known as a contingency fee payment system, and it allows you to avoid having to pay anything if the case fails.
By working on a contingency fee, an accident attorney agrees that payment will only be required from you once your case has been won. The fees will only be taken out of the money secured for you by your Riverside County personal injury lawyer, so there is never any risk of losing your case and having a legal bill. If we do not win your case for you, then you will not have to pay your injury attorney a thing.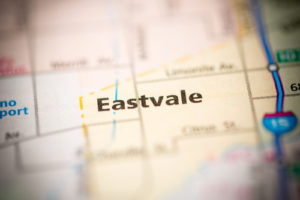 We believe that this setup allows even those who are financially strained the ability to have an experienced plaintiff lawyer looking out for them. Victims who have suffered serious injuries are often unable to handle the complex procedures required to achieve the maximum possible compensation for their suffering alone. Having a bodily injury attorney in your corner drastically increases the odds that you will get a settlement large enough to cover all of your needs while you recover.
To learn more about how a trained injury lawyer can make a difference to your case, please call us now for a free consultation. A caring Eastvale personal injury attorney will go over the details of your case with you and let you know how we can help.
Case Types We Handle
Here, at Silverthorne Attorneys, we take on a variety of personal injury cases. All of our attorneys are familiar with injury law and what goes into serving Eastvale injury clients. Below is a brief list of the types of cases our injury lawyers take on:
car accidents;
dog bites;
motorcycle accidents;
pedestrian accidents;
slip and fall accidents;
This is just a very short list of the cases our Riverside County attorneys take on. For a more comprehensive list, see our page on Case Types we Handle.
Let Us Handle the Paperwork
Unless you have the expertise of a personal injury attorney working your case, you will likely become overwhelmed by the amount of negotiation and paperwork that is required to even get your claim started. Insurance companies definitely do not make the process easy. This is mostly because they want to improve their bottom lines by making it hard for victims to receive large payouts that cover all of their costs.
Insurance adjusters are employed by their companies specifically to try to minimize settlements, and they are especially successful at this when dealing with those who have not found a plaintiff lawyer to represent them. Only a professional bodily injury attorney is accustomed to the tactics they pull to decrease payments, and we are experts at negotiating a far better deal than they prefer.
Victims are often unable to gather the critical evidence needed to best support their cases. A great accident lawyer should be more than willing to help collect important documents when you are unable, and we believe in putting all of our effort into helping our clients when they need us. Your personal injury attorney can make sure that the police report, witness testimonies, emergency medical notes, expense calculations, professional medical evaluations, and other crucial documents are recorded and safe.
If you need a hard-working injury lawyer for your claim, please contact us right away. The sooner you have a devoted accident attorney working on your case, the sooner you can relax knowing that your full costs will be covered.
We Come to You!
Those who have suffered severe injuries are sometimes unable to travel. We always do our best for our clients, and that includes visiting them at their homes when they are unable to make the trip to a local personal injury lawyer firm. Not being able to get out of the home should never stop someone from having a strong plaintiff attorney to uphold the victim's best interests.
When you are unable to travel and seek legal assistance due to your injuries, please call us. We can have a kindhearted bodily injury lawyer come straight to you when you need it most.
Water and Street Danger
No one likes to see children harmed, especially not an injury attorney who hates to handle cases involving the death and injury of children. We would like to remind everyone to be particularly careful about water and pedestrian safety. Teaching your kids how to swim will help prevent incidents when near bodies of water like Santa Ana River, but please do not forget to use proper flotation devices.
Additionally, whether you are planning a water activities outing or are just in an area that has a water feature like Swan Lake Mobile Country Estates, it is critical that children are watched constantly without distraction. Serious brain damage can be caused within a minute of a young child not being able to breathe, and, unlike the movies, there is often no loud splashing sounds to indicate trouble. Buckets, tarps, pots, trash bins, and other such items can fill with water unexpectedly, so be sure to keep an eye out for standing water that could accumulate where children live or play.
It is important to remember that children can be very difficult to see from a vehicle when they are small. This is particularly true in crowded areas like parking lots. Please make sure that you keep a close eye on any children that may suddenly enter roadways while distracted. It is best to ensure that your children are in a safe area not near any bordering roadways when you visit outdoor locations, such as Half Moon Park in Eastvale. We want to keep children safe, and nothing would make us happier than never having to have a personal injury lawyer pursue a child tragedy again. Please do your part to keep kids safe by staying vigilant.